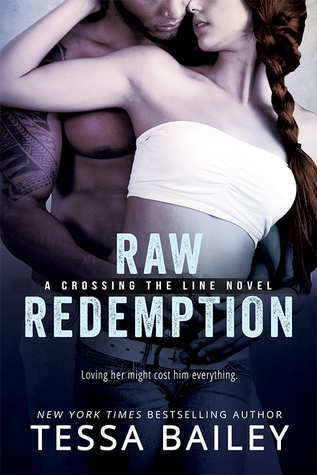 I received an eARC, from NetGalley and the publisher, in exchange for an honest review.
'Raw Redemption' by Tessa Bailey is book 4 in the "Crossing the Line" series. I have not read the other books yet so for me this was a standalone book.
This is the story of Henrik Vance and Ailish O'Kelly.
Henrik was a cop when he met Ailish who is the daughter of Chicago's most dangerous criminal. There was evidence that Henrik destroyed that implicated Ailish in someway. After meeting Ailish just that once he become obsessed with her and did not want her hurt or in trouble. Destroying the evidence that was connected to Ailish caused him to loose his job as a cop but they did put him on a undercover section where he is supposed to find Ailish and bring her in to be a informant. Henrik just knows he wants her and wants to keep her safe. Ailish doesn't need a hero or anything else to save her from her father. Ailish thinks she can do so herself... but she it attracted to Henrik.
I did enjoy Henrik and how much he wanted Ailish... he was a great Alpha type male. Great exciting read!
Please follow more reviews at the below sites:
https://www.goodreads.com/user/show/1831318-sissy-s-romance-book-review-for-you http://sissymaereads.blogspot.com/
https://www.facebook.com/sally.mae.395454
http://booklikes.com/
https://romancebookreviewforyou.wordpress.com/
https://www.facebook.com/groups/1709181636033417/
https://twitter.com/soapsrus68
https://www.pinterest.com/u2soapsrus/