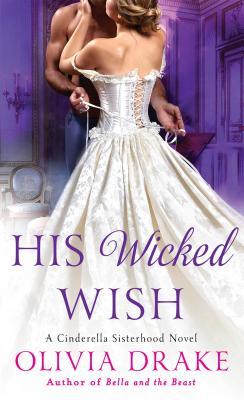 I received an eARC, from NetGalley and the publisher, in exchange for an honest review.
'His Wicked Wish' by Olivia Drake is book five in the "Cinderella Sisterhood". This is the story of Madelyn Swann and Nathan Atwood, Viscount Rowley. I have loved this series...but I have been jumping around in the books so I did feel this was a standalone book..
Maddy has grown up in the acting world since she was little. Her mother was and actually Lady of the town but fell in love with a commoner so she was disinherited. Maddy parents died when she was young... so Maddy has been on her own with the acting crew. Now Maddy has wanted to get off the acting grew and open a shop/business. To do so she decided to get a 'protector' and offered herself for the highest price.
Nathan has come back from being gone for a long time. Nathan was under the impression his father has died. Nathan has never gotten along with his father and was not sad to hear the news. But when he went first to his godmothers house he learns his dad is alive but it was his brother that had died. Now Nathan is his heir. So Nathan thinks for revenge he will marry a unsuitable women who will embarrass his father.

Please follow more reviews at the below sites:
https://www.goodreads.com/user/show/1831318-sissy-s-romance-book-review-for-you http://sissymaereads.blogspot.com/
https://www.facebook.com/sally.mae.395454
http://booklikes.com/
https://romancebookreviewforyou.wordpress.com/
https://www.facebook.com/groups/1709181636033417/
https://twitter.com/soapsrus68
https://www.pinterest.com/u2soapsrus/